The game of golf is a constant pursuit of excellence. Whether competing against your fellow golfers or yourself, there is always room for improvement. Make the most of your opportunities to improve your game with some well-spent time at our Practice Facilities:
Practice chipping & bunker area
Practice driving range
Practice putting green
All to assist you in your pursuit of golf excellence!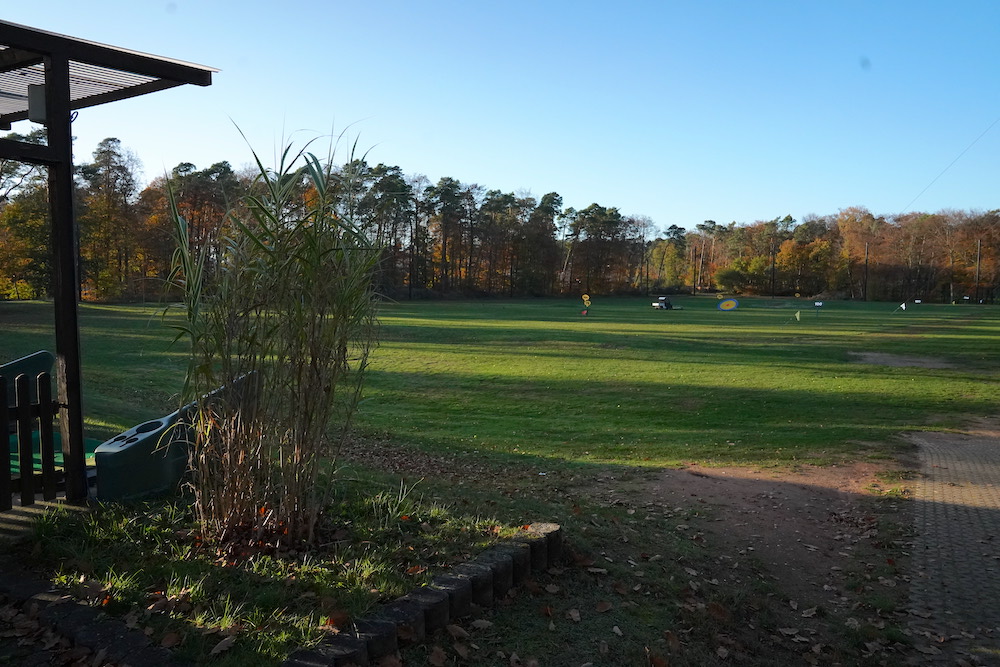 Woodlawn is one of the U.S. Air Force's premier golf facilities. Carved out of a forested area on Ramstein Air Base, Germany, it was opened in 1955 as a 9-hole course, designed by renowned golf course architect Walter Machlett. In 1956, Colonel Herb Hartwig, an avid golfer himself, had an additional 9-holes built. Woodlawn is a relatively short course by modern-day standards, measuring only 6044 yds. from the back tees. Woodlawn is a par 70 course with five par 3's, and three par 5's. What Woodlawn lacks in length, it makes up for with narrow tree-lined fairways and fairly well bunkered greens. Woodlawn's signature hole is #8, a 566 yd. par 5 which is guarded by a lake and Woodlawn's largest green. We're proud of Woodlawn's charm and beauty and enjoy the challenges it has to offer. We are confident that you will feel the same way.
We hope to see you soon, here at Ramstein Air Base's Woodlawn golf course.
The Woodlawn Golf Course Manager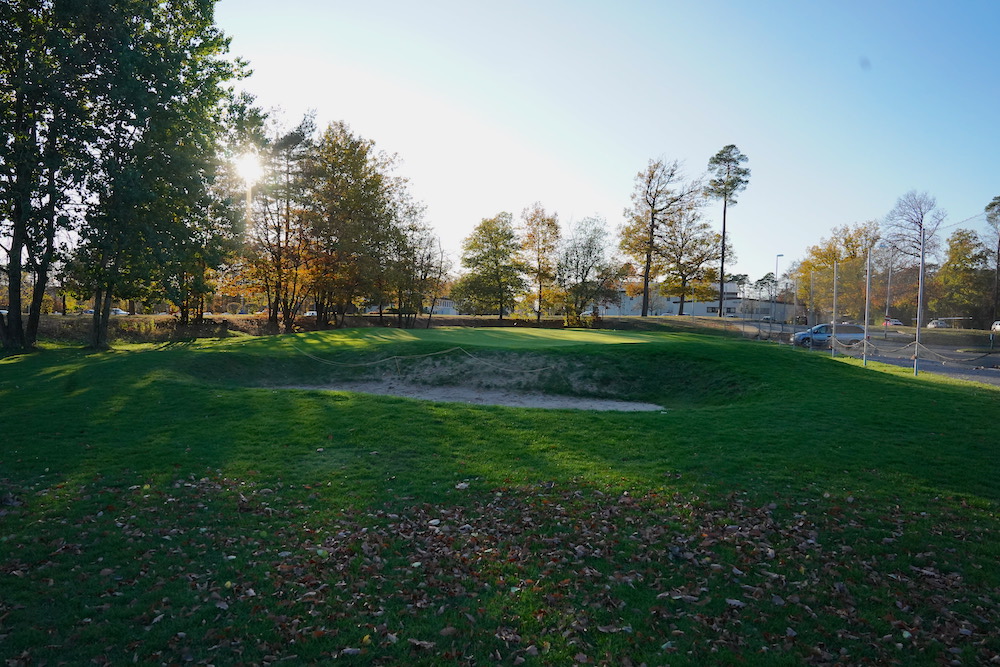 The practice area is located between the parking lot leading to the Northside Gym and the main road adjacent to the Post Office.
The driving range is located behind the Northside Gym, follow the path behind the pro shop and Woodlawn Grill.
It offers exciting possibilities to practice your chipping and bunker game and improve your golfing skills! We have an 8500 SqFt USGA green for chipping & bunker practice, 1 full-sized bunker, hundreds of positions to practice from – sidehill, uphill, downhill, flat, and elevated.
ATTENTION
This area is NOT for:
– Pitching over 35yds
– Putting practice
The AF Golf POS system requires players to turn-in their scorecard to the Starter Shack for the Woodlawn staff to post. To ensure your scores can be entered into the Woodlawn Handicap Registration System please follow these steps:
Please write legibly – if, in doubt, our staff will not enter any scores.
Enter the date – as scores are calculated in date order, a wrong order may yield an incorrect handicap. Therefore, without a date, our staff will not enter your score.
Enter your first & last name – some surnames are identical, a first name helps identify the correct player.
Circle the Tees you used (red, white, or blue).
Adjust your scores, if applicable, i.a.w. your Course Handicap and Equitable Score Control (ESC):
If you have any questions, please see the Starter or the Management.