The Ramstein Bazaar officially kicks off tonight, Wednesday 20 October with a ribbon-cutting event.
The doors will open to the public at 1000 on Thursday, 21 October
21 & 22 October | Stroller Days | 1000-2000 • 23 October | 1000-2000 • 24 October | 1000-1700
With over 100 vendors and plenty of food options, this year's Bazaar will be one for the books.
Please bring US dollars or credit cards for vendor purchases and US dollars (cash only) for food vendors.
Food vendors will open at 1000 on Friday, due to inclement weather.
Check out the Vendor Directory and Food Court Map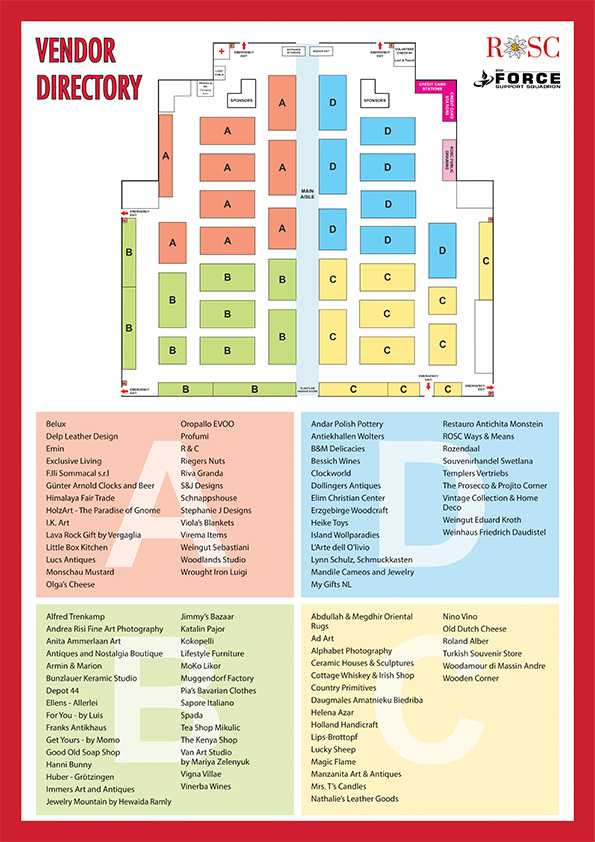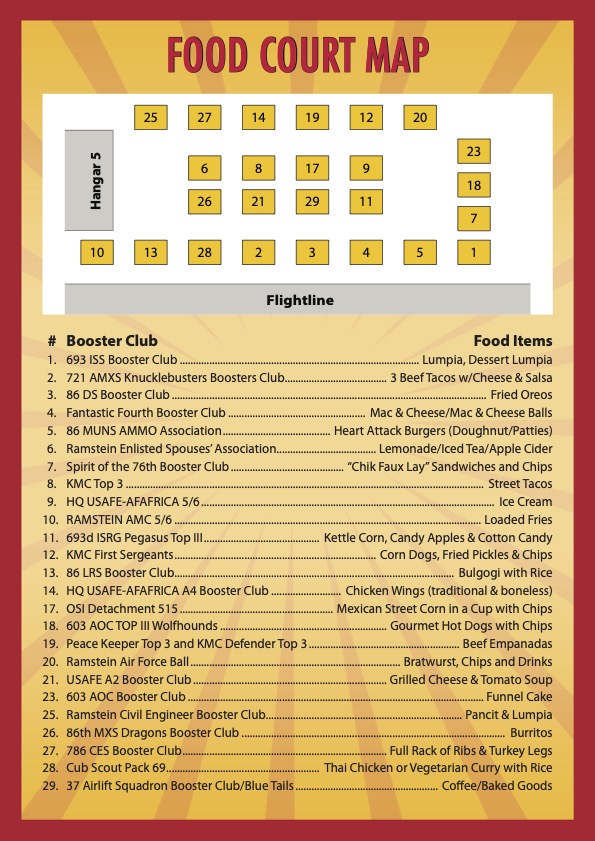 Check out the Top 10 Things You Need To Know Before Heading To The Event
Have you won Bazaar Bucks? Pick them up at the Volunteer Check-In!