The Wizarding World of Ramstein

First, Choose Your House…
Will it be bravery, loyalty, wit or pride
The Ramstein FSS presents The Ramstein Cup, a base wide competition to inspire awe and bring the fun back to base. Over $25,000 in prizes, fun events for all ages, and a grand finale 2 day trip to London, England.
Everyone will participate in various events around base to earn house points. We will select 5 winners from each house (20 total) to win the grand prize at the final event on 6 May.
Additional points will be awarded for completed punch cards. Punches can be earned by; ordering participating FSS food facilities magic specials, various pop-up events, and social media promotions.
Promotion kicks off 8 March, and punch cards can be picked up at select facilities.
We are #thefunsquadron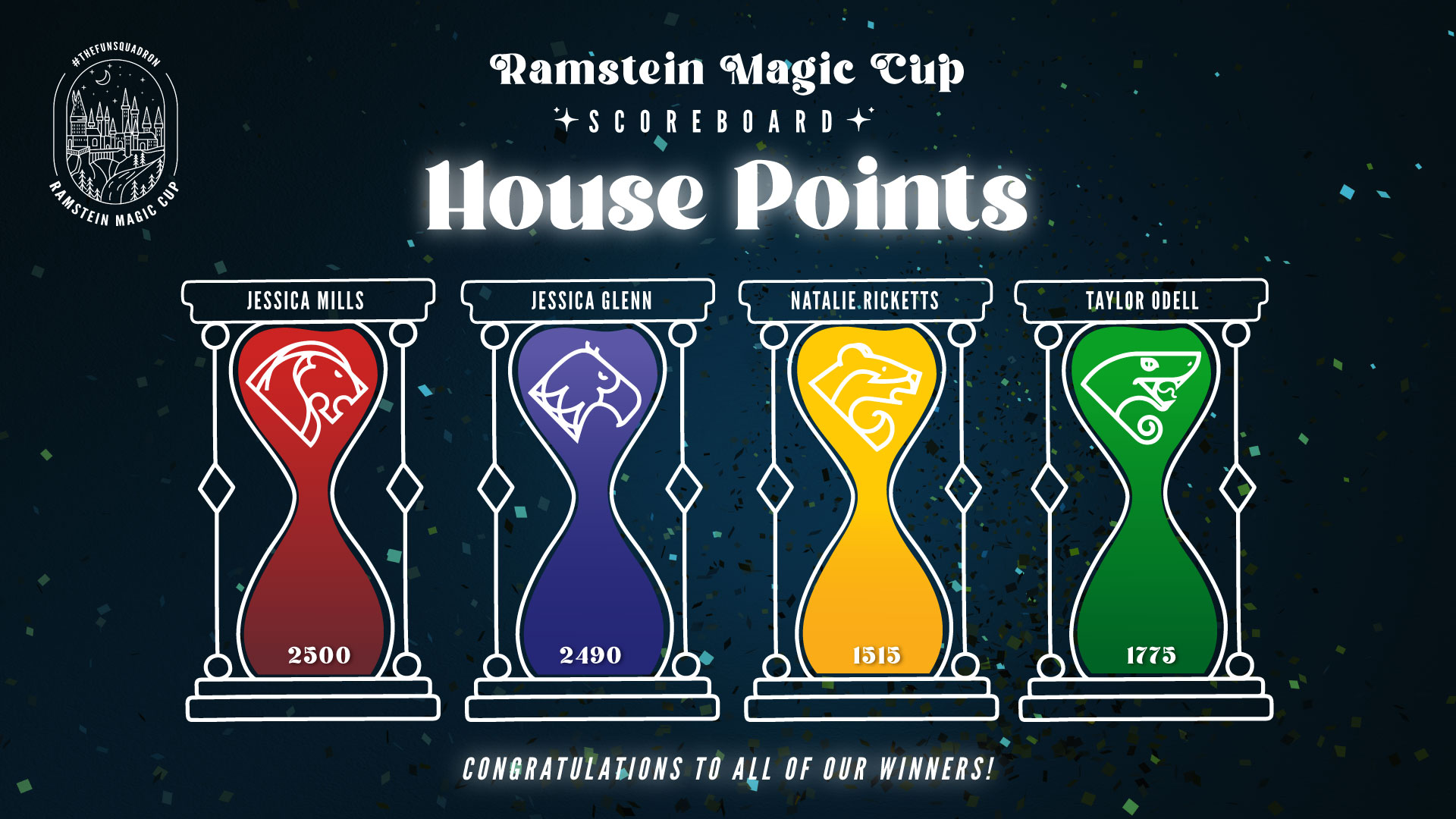 [pt_view id="2481650hcw"]
Ramstein Bowling Center
4 April Bowling Nights
5,11, 19, and 25th of April 
Outdoor Recreation
Join ODR to learn how to camp in the forbidden forest
rod & Gun Club
Tri-Wizard Tournament – 24 April
Ramstein Library
Promoting wizarding, mystical and fantasy books throughout the event
Enlisted Club
Trivia Night – 8 March
Cornhole – 11 March
Trivia Night – 3 May 
Restaurants
Order specials at participating restaurants to earn house points
Post offices
Volunteer for the Northside Owl Post to earn points
3-5 Hours earns you 50 points
6+ hours earns you 100 points
Officer's club
Bingo 25 March
Little Wizard's Ball 23 April
fitness center
Fluffy's 5k – 30 April
Cornhole – 11 March 
Ramstein Community center
Wand making – 18 March
Magical Mini Golf – 29 March
Magic Cup Bingo – 8 April
Family Feud – 29 April
Trip to London
16 of the top of each house will be awarded a 2 day trip to London, and Warner Brother's studio.

* no federal endorsement of sponsors intended *