 Honoring our heritage and Airmen
Kitchen Hours
Monday – Thursday: 1100 – 2000
Friday & Saturday: 1100 – 2200

Bar Hours
Monday – Thursday: 1100 – 2200
Friday & Saturday: 1100 – 2400

KMCC Bldg. 3336
DSN 480-7981
CIV 06371-47-7981
View Menu
Heroes Bar & Grill Ramstein not only is THE place to be, but also THE place to highlight Our Heritage and Heroes. With the Commander in Chief Installation Excellence Award, we were given the opportunity to bring forth this dream to not only Honor our History but to give back to our military community as well. We have been proudly serving you since September 2022.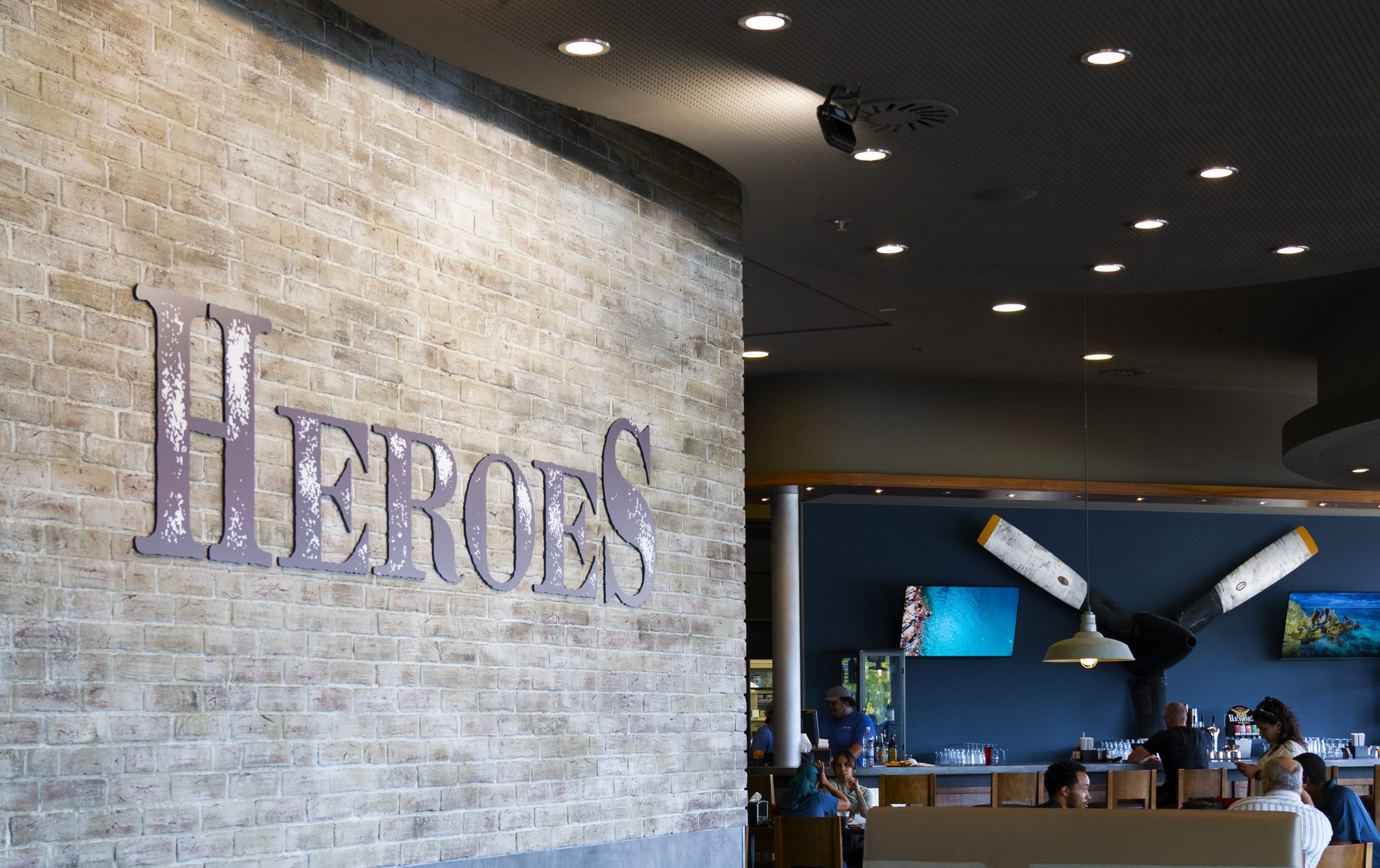 Heroes, serving up delicious meals with a side of History.
From Burgers to BBQ, we prep and smoke everything in-house daily! Fresh is what we do best. Our hearty wings are a crowd favorite, but the "Chappies Chicken Sandwich" named after Gen. Daniel "Chappie" James Jr. is our #1 pick. But why pick one, when you can try everything?
Whether you're hosting Going Away parties or stopping by for a quick lunch with friends, our casual and vibrant atmosphere (Full Service Bar & Outdoor Patio Area included) will have you coming back for more.
Don't forget to throw your favorite patch up on our Patch Wall while you relax and enjoy your Heroes!