 Honoring our heritage and Airmen
Tuesday - Saturday: 1100 - 2200 | THE BAR is open until midnight Thursday - Saturday
View Menu
Our restaurant will help highlight heroes and history from both Ramstein and Air Force. This concept was brought to life thanks in part to A LOT OF HARD WORK and the Commander in Chief Installation Excellence Award.
While dining make sure you read about the history of the named food dishes and save those patches for the "patch wall".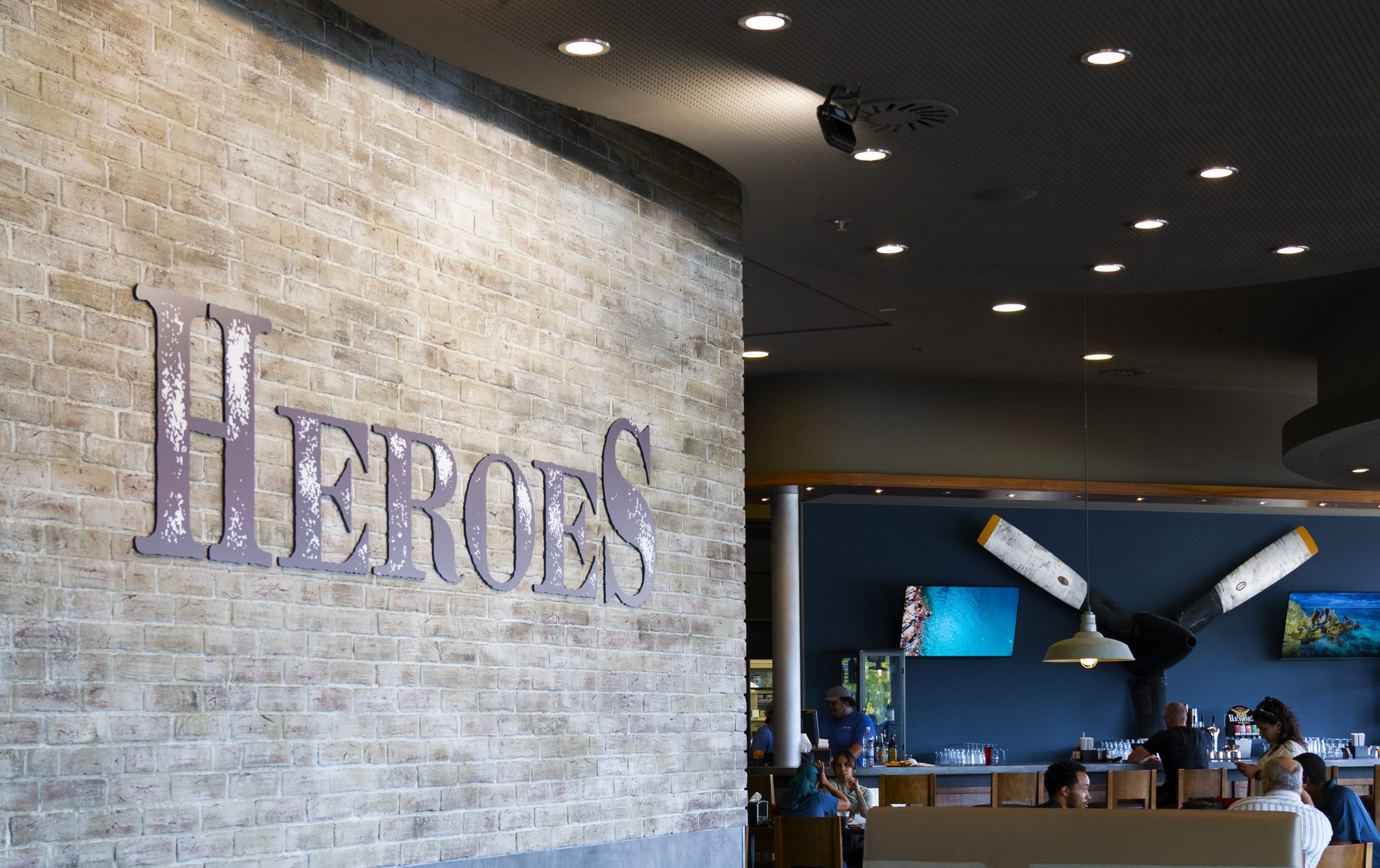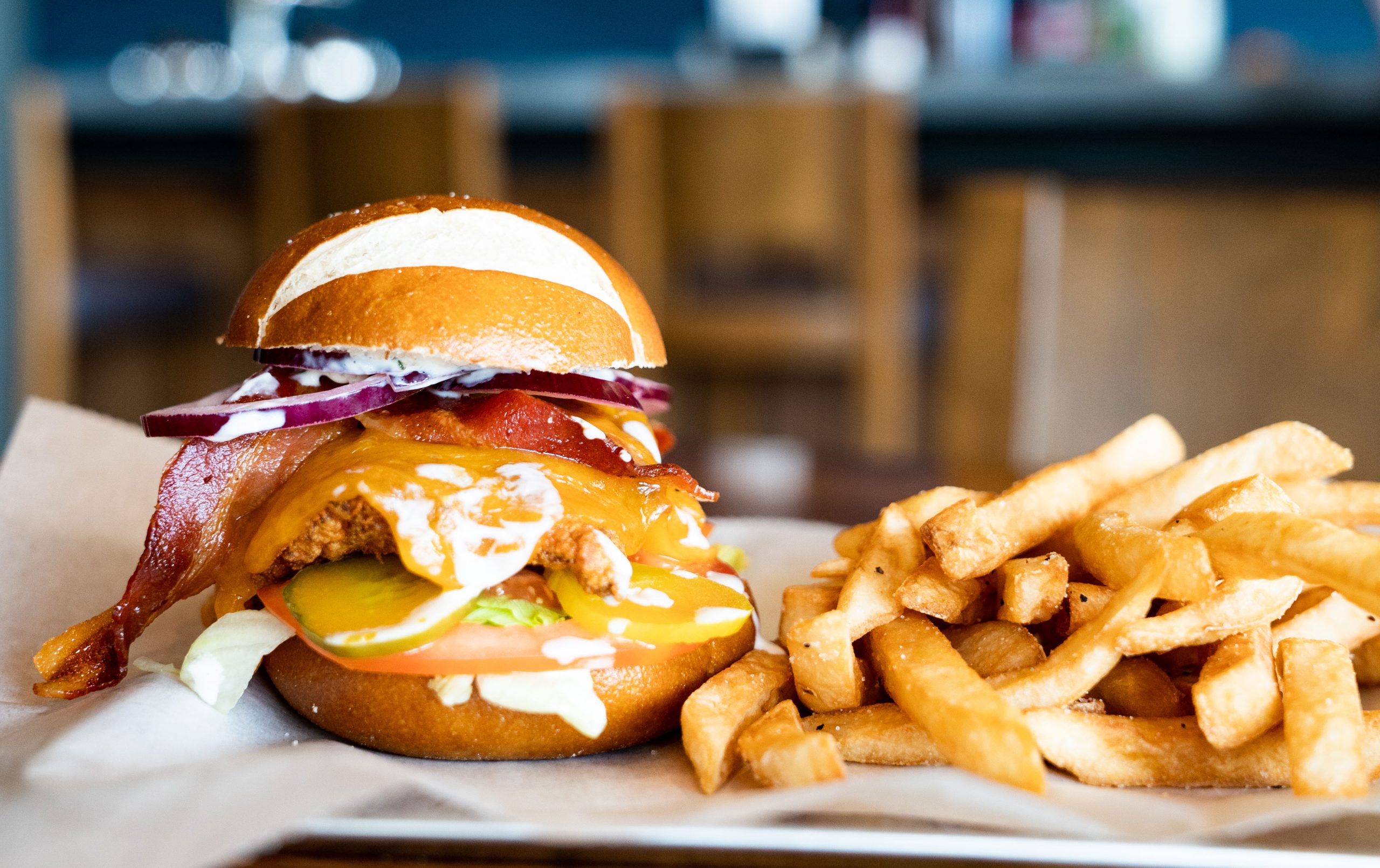 Of course, it wouldn't be a restaurant without tasty food options! The menu will boast the BBQ you love, new burgers, spicy wings and many other delicious treats.
The "Bomber Beignets", named for Col. Halvorsen, are made fresh in house when ordered. Craving a favorite American dish? Try "Chappie's Chicken Sandwhich", named for Gen. Daniel "Chappie" James Jr.
Come enjoy a cold drink in the outdoor dining area or meet up with friends for dinner – this place will become your favorite place for food and fun!