The February Fitness Calendar is here!
Check it out along with some of the upcoming programs Ramstein and Vogelweh Fitness Centers have to offer.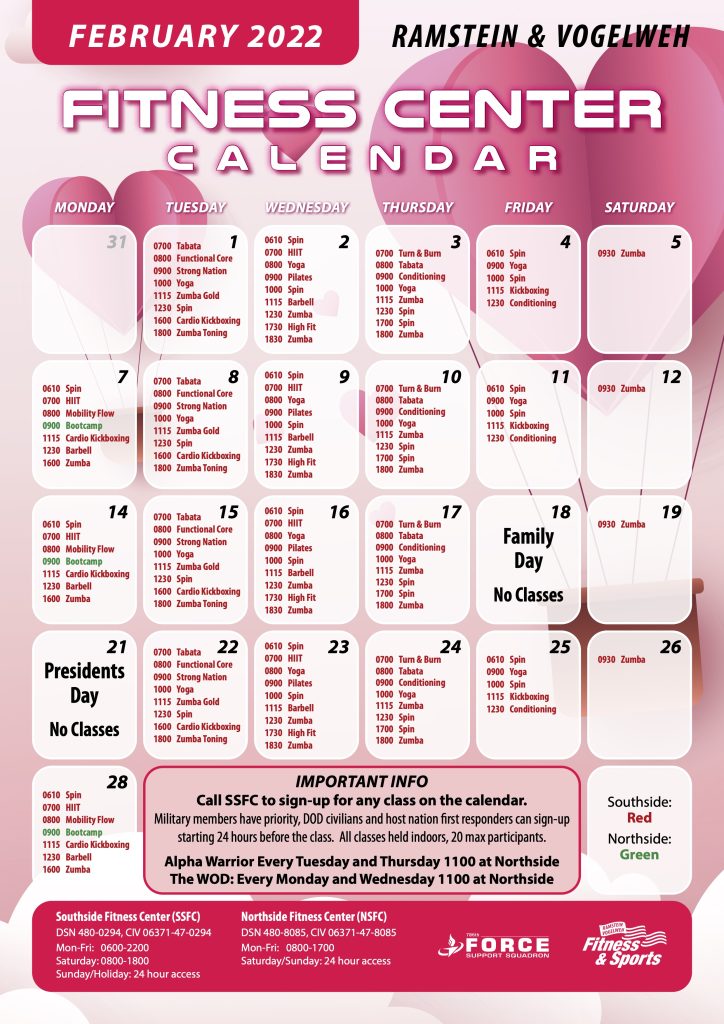 Ladies Lift Night • 11 February from 1800-2030 • Southside Fitness Center Annex
The WOD • Mondays & Wednesdays at 1100 • Northside Tactical Fitness Room
Join trainer Tiffany Parker for the Workout of the Day 🏋 All Fitness Levels Welcome 🏋
Neon Glow Spinathon • 26 February at 1700 • Southside Fitness Center
Wondering what type of class is listed on the calendar? Check out these descriptions to answer your questions.