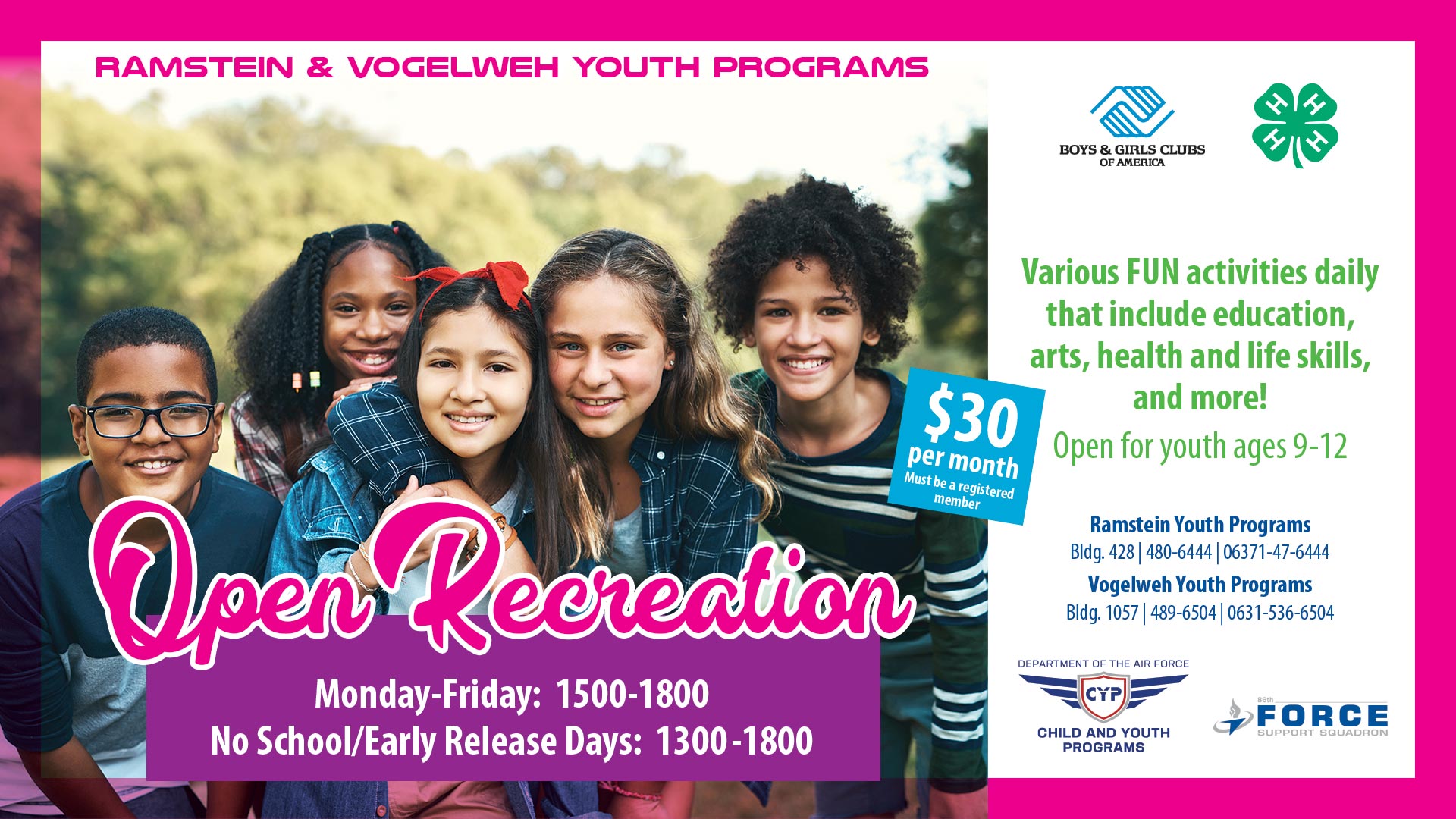 Join the Ramstein & Vogelweh Youth Programs as they host Open Recreation!
This program will run from Monday-Friday from 1500-1800 and on No School/Early Release Days from 1300-1800.
$30 per month, must be a registered member! There will be various FUN activities that include education, arts, health, life skills, and more!
Open for ages 9-12.