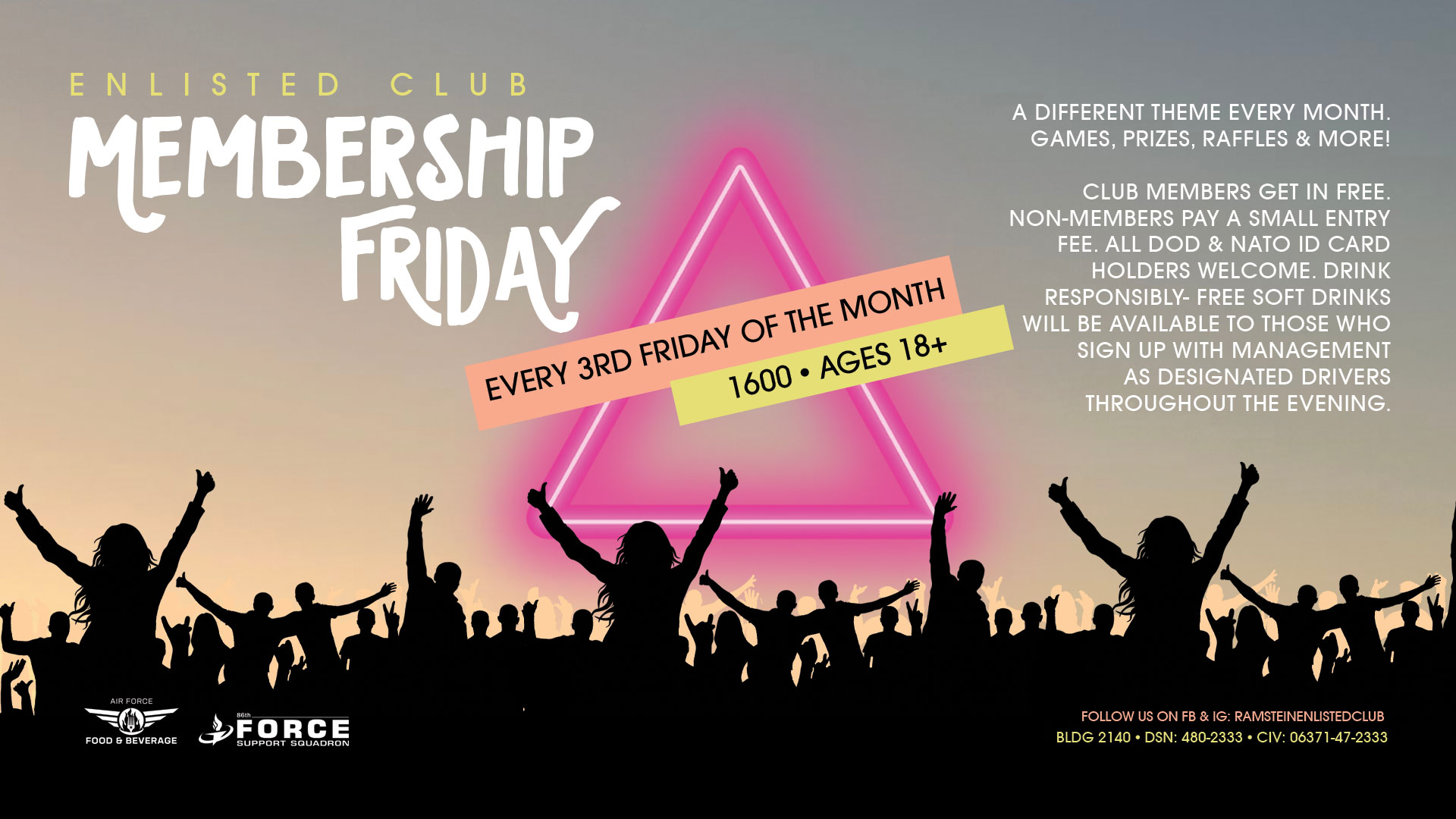 Join the Ramstein Enlisted Club for Membership Friday, happening every third Friday of the month at 1600!
There will be a different theme every month. Games, prizes, and raffle.
Club members get in for free, non-members pay a small entrance fee.
18+ and all DOD and NATO ID Card holders welcome!
Drink responsibly – Free soft drinks will be available to those who sign up with management as designated drivers throughout the evening.