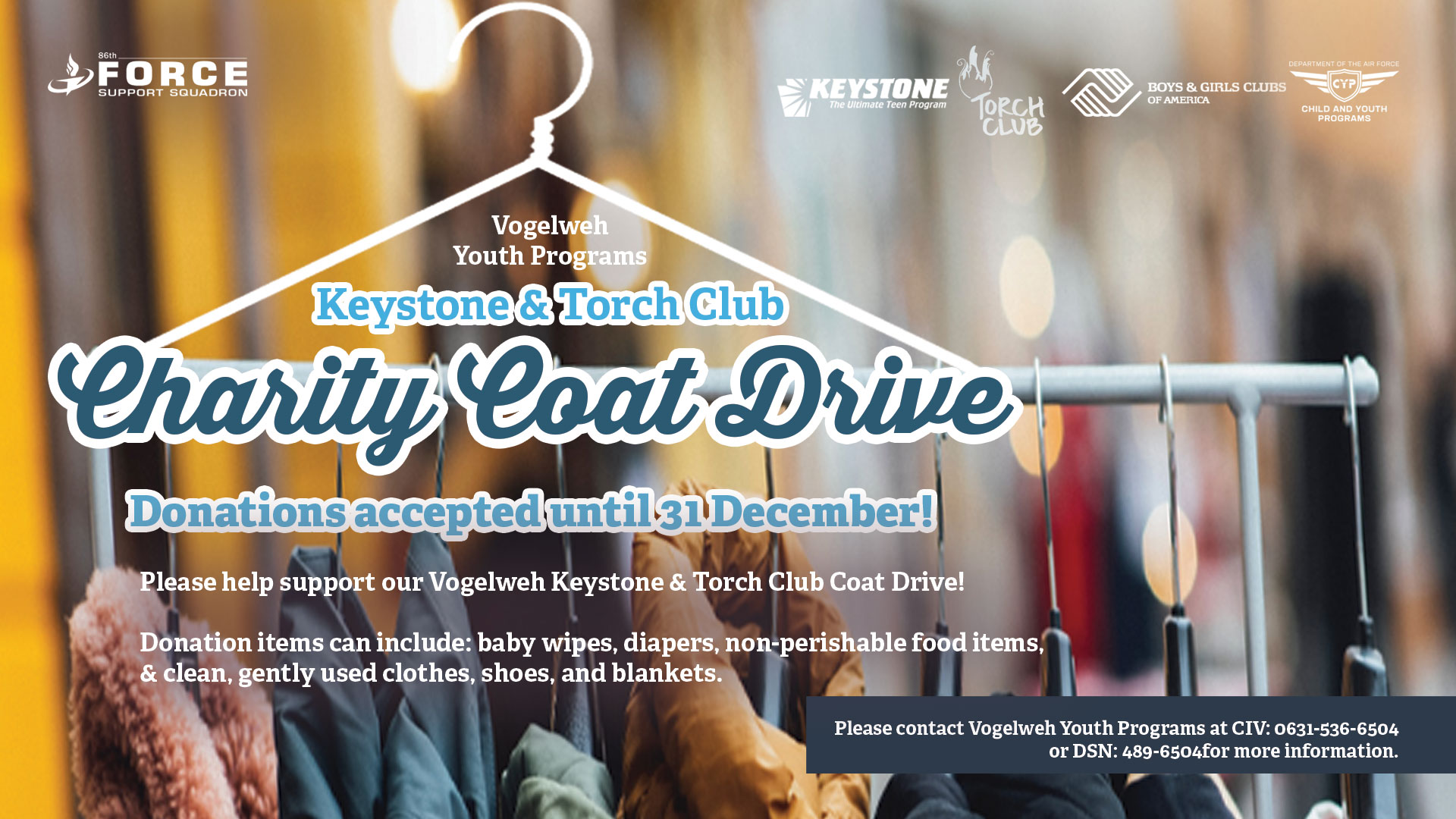 Please help support our Vogelweh Youth Center, Keystone and Torch Club coat drive from now through 31 December!
Donation items can include, baby wipes and diapers, non perishable food items, clean and gently used clothes, shoes, and blankets.
Please contact Vogelweh Youth Programs at 0631-536-6504 or DSN 489-6504 for more information.